The Gen Z Census: U.S.
Marketers: Everything you need to know about Gen Z right now
With the upcoming 2020 census, Americans can expect to receive a very narrow view about individuality. The census will only be covering same-sex relationships meaning any single LGBTQ+ individuals won't "count." If we have learned anything in the past decade, it's that representation matters.
Gen Z is a highly coveted, yet poorly understood demographic. When it comes to representation in marketing, 47% of Gen Z reported that they do not feel well-represented. Download the Gen Z Census: U.S. to learn everything you need to know about representing Gen Z in your marketing today.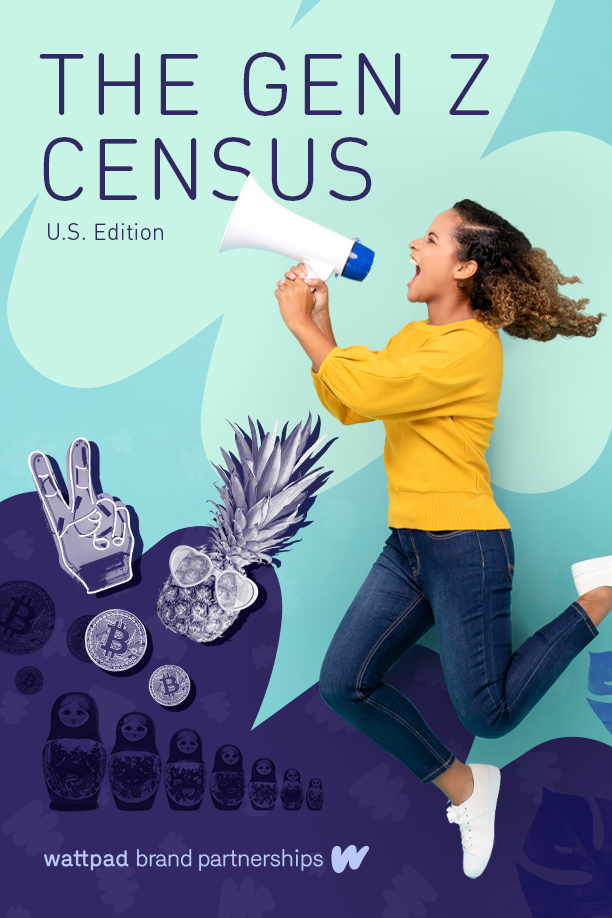 About us: Wattpad is the world's largest social network of readers and writers, with 80M+ hyper-engaged monthly visitors. Wattpad Brand Partnerships works with some of the world's largest brands such as Coca-Cola, Netlfix and National Geographic to engage Gen Z through brand storytelling.
For more information visit business.wattpad.com/brand-partnerships