The Gen Z Census: Canada
Marketers: Everything you need to know about Gen Z right now
Gen Z hasn't been accurately captured by census data because they don't all fit into the same box. So, for our first-ever Gen Z Census, we gave hundreds of them as many boxes as they needed to truly tell us who they are.
Download the Gen Z Census report to learn how to better represent this generation in your marketing by understanding their viewpoints, sexual preferences, family makeup, ethnicity, future career aspirations, and more.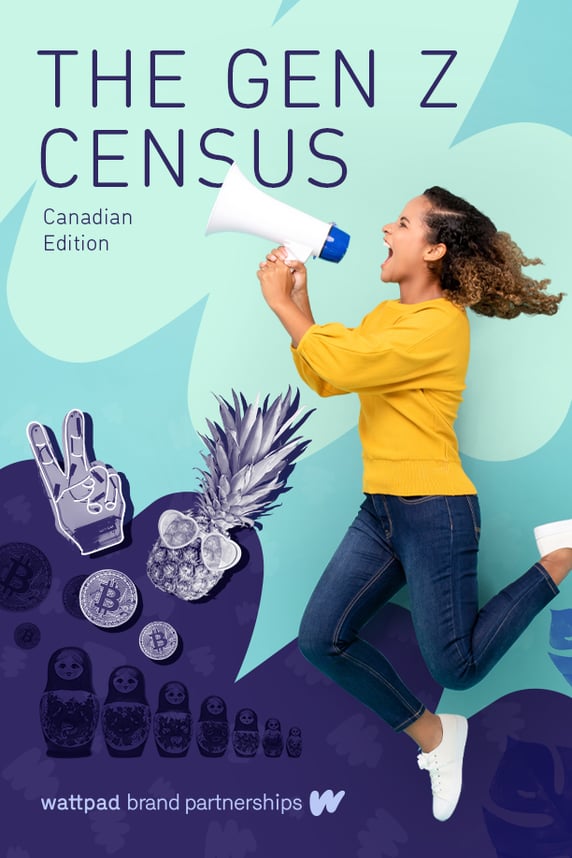 About us: Wattpad is the world's largest social network of readers and writers, with 80M+ hyper-engaged monthly visitors. Wattpad Brand Partnerships works with some of the world's largest brands such as Coca-Cola, Netlfix and National Geographic to engage Gen Z through brand storytelling.
For more information visit business.wattpad.com/brand-partnerships