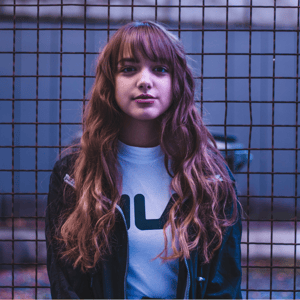 The 4 p's of marketing — Product, Price, Promotion, and Placement — are now joined by Purpose.
Gen Z. Perhaps the most misunderstood generation, it's often categorized by its technological savviness and perceived short attention span. But this diverse and razor-sharp cohort could probably more accurately be defined by its overwhelming passion for social change.
Almost half of America's Gen Z is part of a racial minority group. Compare this to a more senior generation, aged 75 years and over, which is 78 percent caucasian, and you'll see that the country's landscape has changed in no small way.
How Gen Z's worldviews differ from prior generations
Although Gen Z has a soft spot for nostalgia, they've got no time for outdated ways of thinking when it comes to social equality. Compared to their parents, 85 percent of Gen Z are less occupied with things like gender orientation and 77 percent report they think about race differently. 56 percent of Gen Z go as far as to consider themselves to be socially conscious.
This generation isn't shy about expressing their social views either. It was high school students that organized March For Our Lives, the walk that brought out 1.2 million people to support gun reform. It was high school senior David Hogg that told his peers to register to vote and the members of the National Rifle Association to get their resumes ready.
Gen Z puts their money into businesses they believe in
Gen Z's consciousness contributes to their perspective on the businesses they support. "About 80% [of Gen Z] go away if you are not aligned with them from a values perspective," said CMO of Bazaarvoice, Sara Spivey during an AdWeek panel in New York. "They will go out of their way to avoid you."
Pretending to be socially conscious won't meet the mark. This generation wants to see evidence that companies believe in the values they're selling. Having grown up immersed in the oft-deceptive world of media, and come of age in the era of fake news, Gen Z has developed an eye for truth in advertising and has no time for retailers that are trying to sell them a value that the company itself doesn't embody.
When it comes to inclusivity: show, don't tell
"I don't need brands to use their ads to tell me that they are 'woke' or that their brand is 'lit.'... If you are saying it then you aren't it," says 18-year-old Mimi from San Francisco in the Irregular report.
Similarly, "I've developed a type of sixth sense that tells me just how much experience brands, editors and media companies have when it comes to working with people of colour and other minorities," writes freelance writer Sarah Hagi.
Brands have been keen on riding the new wave of feminism as a way to appeal to their 'woke' consumer base. But Gen Z's eye for disingenuous content has lead to them calling out retailers for selling ideas of equality without supporting them. And yet, the opposite is also true…
Gen Z will get excited about and support brands that show a genuine care for inclusivity. This can be seen by the game-changing makeup line, Fenty Beauty. Rihanna debuted her successful collection with 40 diverse shades to cater to people of all skin colors. The brand's commitment to equality has become synonymous with the brand itself—and its flown off store shelves as a result.
Gone are the days of modeling agencies' token black girl or sitcoms' gay best-friend. Generation Z knows the world is more diverse than that and not only wants brands to portray it as such but wants them to value the importance of it.
Good is the new cool
Gen Z's more liberal views of race, gender, sexuality and self-expression doesn't make traditional marketing obsolete, but requires breaking from what the industry has grown accustomed to. Instead of marketing to a specific customer base concerning characteristics such as age, gender or race, brands can opt for need-based or behavioral-based advertisements to cast a more inclusive net.
This also means developing your brand's worldviews of diversity, and making a commitment to social-conscious initiatives and inclusion-focused programs within your company. Not only are these socially responsible practices (and the right thing to do anyway), but they may even make the difference that gets you noticed by Gen Z and appreciated as a beacon of positive in a sea of insincere, apathetic brands.
Interested in learning more about Wattpad Brand Partnerships? Contact us at brandpartnerships@wattpad.com.